4K Content Updates – What's Currently Available

Who Provides 4K Movies, TV Shows and More?
In my article 4K Ultra HD TV Explained, I spoke about available 4K content providers that included Netflix, Sony and YouTube. Well, a lot has changed since then, and today there are many more options available for 4K content. So I felt now was a good time to do a *2017 update on this article.
Netflix
Cost: $12.00 per month
Netflix will likely be the main source of 4K content in 2014. As far as what movies will be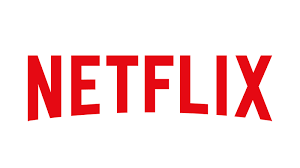 available is not known at this time. However, the series House of Cards will be one of the first shows on offer.
Netflix will call its 4K streaming service "Ultra HD 4K". This service will require a 15 Mbps connection from your ISP. If your internet connection doesn't  support that speed, your image resolution will drop to 1080p. So if you're considering using Netflix as your 4K provider, now would be a good time to upgrade to a higher internet connection speed.
Netflix also plans to support 60fps streams along with 10-bit color which will deliver a better 4K image to your display.
Viewing 4K content on Netflix TV apps will require your TV to have built-in HEVC (H.265) decoding. HEVC is a video compression standard. Sony, Samsung, LG and Vizio all announced 4K streaming "partnerships" with Netflix, so this means their TVs will be compatible. Panasonic and Toshiba have also announced HEVC decoding for their 2014 line-up of UHD TVs.
*Update: Netflix now offers 4K HDR movies, and recommends an internet connection speed of 25 Mbps, and supports both the Dolby Vision and HDR10 formats.
For the latest info on Netflix's 4K service, including a list of all TVs and other devices that are supported, visit their help center here. Additionally, check out this list of Netflix's current 4K titles.
Sony PlayStation Video aka Video Unlimited 4K Service
In my previous article I spoke of Sony's 4K movie download service which launched in 2013. To date it stocks 50-plus titles that are available for purchase at $30 each or rental for $8 each. As previously mentioned, the service only  works with  Sony's  FMP-X1 media player ($699.00) and TVs.
Update: Sony has released a new media player – The FMP-X10. This new player adds HEVC decoding for video streaming from services such as Netflix. There are now over 200 titles available for purchase or rental from Sony's 4K Unlimited Store. The storage capacity of this media player is 1-terabyte vs. the FMP-X1's  2-terabyte capacity. However, the retail price is now $499.00.
Update: The FMP-X10's HDMI output was recently updated for compatibility with any 4K Ultra HD display that features HDCP 2.2.
*Update: Sony now offers a 4K video streaming service called Ultra, and will deliver movies and TV titles for purchase only at $30 each. Additionally, many titles will support HDR. To have access to Sony's Ultra streaming service you must own a 2015 or later model of a Sony 4k Ultra HD TV.
YouTube
*Update: YouTube's 4K content uses the VP9 compression codec – as opposed to the more commonly used HEVC (H.265) codec – which helps the platform deliver high quality, 4K Ultra HD video at up to 60 frames per second. YouTube has quickly become one of the best sources for 4K Ultra HD content. However, you won't find a big selection of films or series. But the high quality 4K content they do offer is great for demo purposes and anyone looking for some brilliant scenes which consists of nature videos and a variety of other content, which is excellent for showing off 4K Ultra HD TVs, all at no cost.
You can also find 4K HDR videos on YouTube, but you need to have a Chromecast Ultra to view this content.
UltraFlix
Cost: $1 to $10 per rental
*Update: Offering the world's largest library of 4K Ultra HD content, UltraFlix is a streaming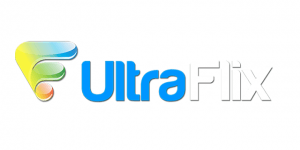 network that enables subscribers to choose from over 600 hours of pristine 4K Ultra HD Video on Demand content in a broad range of venues categories plus 100 hours of free content.
UltraFlix has also become the preferred 4K STB and Smart TV App for leading 4K Smart TV manufacturers including Hisense, Samsung, Sony, Vizio and now available on Android TV devices. UltraFlix is also compatible with a 4K-capable Roku, Amazon Fire TV, or Nvidia Shield TV streaming box.
UltraFlix recently announced it will soon start streaming certain titles in HDR (High Dynamic Range).
Amazon Instant Video
*Update: Amazon's 4K Ultra HD service is free to all Prime subscribers which cost $99.00 per year. You can also rent or purchase select titles from $20 to $30. Amazon Instant is available on select Samsung, LG, Sony, Vizio, and Panasonic 4K Ultra HD TVs, as well as compatible 4K Ultra HD TVs connected to 4K-capable Roku models and the Amazon Fire TV set-top box.
Amazon has a huge selection of 4K movies and TV shows and features some of their original series including Transparent, Mozart in the Jungle, Red Oaks, and The Man in the High Castle which are also in HDR.
Vudu
*The streaming service Vudu has a large selection (90 titles) of 4K Ultra HD movies available to own with pricing at $24.00 and $29.99. Many of these 4K titles can also be rented at a cost of $7.99 to $9.99. In addition, several of these titles are also available in the Dolby Vision HDR format, with Dolby Atmos surround sound.
To listen in Dolby Atmos, you'll need an A/V receiver with Dolby Atmos capability. Also, a 4K TV that is compatible with Dolby Vision HDR is required to see the enhanced picture quality of HDR titles.
Vudu recommends a minimum internet speed of 11 Mbps.
To see a list of all the current compatible devices to watch Vudu 4K movies, click here.
Hulu
Cost: $7.99 per month – add No Commercials Add-on for $4.00/month
*In December of 2016, Hulu began offering a limited number of 4K titles. Hulu customers will be able to stream Hulu originals including Shut Eye, Chance, The Path and 11.22.63 in 4K. In addition, Hulu is adding more than 20 James Bond films including Spectre and GoldenEye to its 4K library. Hulu says it will continue adding 4K content throughout 2017.
Currently there are only two devices that are compatible with Hulu's 4K service: the Playstation 4 Pro and the Xbox One S. To stream Ultra HD content on your 4K TV, you'll need a broadband internet connection with speeds of at least 13 Mbps.
To find 4K Ultra HD content on supported devices, look for the

  logo on select Hulu show/movie pages.
DirecTV
Cost: $4 to $16 per 4K Ultra HD title on demand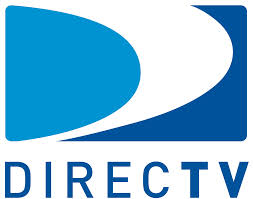 The satellite provider DirecTV will be jumping into the 4K content game by making  content  available via streaming through an app on Samsung 4K TVs. The company also announced plans to offer 4K programming through its satellite TV service. A new set-top receiver will  be required  to access those  4K HD channels.
Update: DirecTV has just launched its 4K video-on- demand (VOD) service. Subscribers can choose from nearly 30 titles from Paramount Pictures and K2 Communications, including a variety of new releases, popular films and nature documentaries. In order to receive this 4K Ultra HD VOD content, customers must have a DirecTV Genie HD DVR.
*Update: DirecTV now offers a dedicated 4K Ultra HD channel available 24/7, and offers travel shows, nature documentaries, and original series. DirecTV also offers 4K Ultra on Demand with an available lineup that includes Hollywood blockbusters, breathtaking documentaries, and classic favorites. DirecTV does offer a limited number of live sporting events with more to come in the near future.
To enjoy DirecTV 4K entertainament you will need Genie HD DVR – model HR54. A manufacturer-certified DirecTV 4K Ready TV. If your 4K Ultra HD TV is not DirecTV Ready, you'll need to connect it to a 4K Genie Mini (Model C61K). You will also need to subscribe to the Select TV package or higher.
Dish Network
Cost: $8 per 4K Ultra HD title on demand, live packages start from $40
*Dish Network now offers live 4K programming and on demand titles. Dish's varied selection of UHD content contains on demand movies, shows and events, as well as Netflix programming. To view Netflix programming, a subscription is required. 
Dish is now offering the BBC series Planet Earth season 2 in 4K.
To watch Dish's 4K content you will of course need a 4K TV, Dish's Hopper 3 DVR and a Dish programming package. A 4K Joey is required to watch 4K content on additional 4K TVs in your home.
Comcast – Xfinity
*Xfinity 4K programming is currently only available with the Ultra High Definition Sampler app to XFINITY TV customers.
The Ultra HD Sampler app lets you watch UHD content on your Samsung or LG Smart TV. The app provides an XFINITY On Demand-only service and can be downloaded from Samsung's Smart Hub and LG's Smart World on select TV models.
Currently, 4K programming from Xfinity is very limited with a few offerings from NBC and USA networks.
Comcast is slated to deliver more 4K programming via its upcoming 4K Ultra HD set top box – called the Xi4. This device will deliver 4K content via the X1 platform. Furthermore, Comcast says it will also be releasing the Xi5 which is said to deliver HDR programming. No release dates available. 4K programming is free to Xfinity TV customers.
FandangoNow
 

– 

formally M-GO

*FandangoNowUltra HD delivers 4K content via 4K streaming and 4K downloads and is available on your favorite devices and TVs including Roku 4, LG UHD TVs, and Samsung UHD & SUHD TVs, with a recommended minimum 10 Mbps download speeds.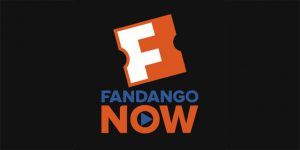 FandangoNow has nearly 100 4K UHD titles available for streaming listed on their website. They can be purchased from $13.99 to $29.99. Some of these titles can also be rented for $5.99 or $6.99.
FandangoNow has over thirty 4K Ultra HD HDR (High Dynamic Range) titles available for download purchase which requires a Vidity-compliant device such as a 4K TV (Samsung UHD & SUHD TVs), smartphone, tablet or external HD storage.
Google Play Movies and TV
*Google Play streaming service offers movies and TV shows in 4K Ultra HD and currently has over 125 UHD movies. Check out the complete list here.
A few of the latest titles you can now stream to your 4K TV include: Ghostbusters, Star Trek Beyond and The Secret Life of Pets. Some titles are currently available for both renting and buying; for example, Star Trek Beyond and Ghostbusters both rent for $7.99, or can be purchased for $29.99, while other titles may be only available for purchase.
In order to stream Google Play's 4K content, you'll need a 4K-capable device such as Chromecast Ultra, and/or a compatible 4K Ultra HD TV that must be able to decode the VP9 video compression coding format.
Ultra HD Blu-ray

As I reported in my previous article regarding available 4K content for 2014, Blu-ray disc was thought to be an avenue to view this higher-rez content. However, this has now changed. A spokesman for the Blu-ray Disc Association emphasizes that the organization was still engaged in sorting out the technical details. These details regarding the Blu-ray specification are a prerequisite for creating both players and discs.
When Blu-ray discs are finally released, they just won't have an increased pixel count (from 1920 x 1080 to 3840 x 2160) ,other factors being considered for the spec are increased color bit-depth, extended color gamut and high dynamic range encoding.
So it looks like 4K Blu-ray discs will be a no-show for 2014. But when the format does arrive I'm sure we will all be blown away by its picture quality.
Update: The Blu-ray Disc Association has just revealed (9/2014) that it is putting the final touches on a native 4K Blu-ray disc format, and Blu-ray discs should be available by Christmas 2015.
Update: 4K Blu-ray disc and players are now available.
Nuvola NP-1 by NanoTech Entertainment
Most of you have probably never heard of this company, so I will give you a brief introduction. The following statement is from their website:
NanoTech Entertainment is a conglomerate of entertainment companies focused on leveraging technology to deliver state of the art entertainment and communications products.
NanoTech's Nuvola NP-1 is a streaming media player that supports 4K Ultra HD movies and other 4K content. The small device connects to your home's network via Ethernet or wirelessly and requires a 6 Mbps or greater bandwidth speed.
The Nuvola can stream 4K content from a variety of sources including Netflix and the company's own UltraFlix UHD Network.
The Nuvola NP-1 is available now from Amazon.com with a retail price of $299.00.
For more info visit their website: www.NanoTech Entertainment.
Additional  4K news regarding NanoTech Entertainment… the company recently announced it would be including its UltaFlix Network app on Vizio's just released P-Series 4K Ultra HDTVs. This service will provide over 400 hours of streamable  4K content. This content will include 40 made-for-IMAX titles, a wide selection of action, thriller, comedy, drama and family movies as well as sports videos, concerts and TV shows.  Plus 100 hours of free content.
Conclusion
As of early 2017, there is plenty of 4K content to view with lots of available options to choose from, and with lots more to come as we move forward into the current year. So if you've considering or have already purchased a 4K UHD TV, you won't be running short on programming to view.
If anyone has more info regarding available 4K Ultra HD content, please let us know and we will add that info to this article. Thank you.
Updated on 3/11/2017
Originally published on 3/20/2014