HDTVs and More' Top 4K HD TVs of 2020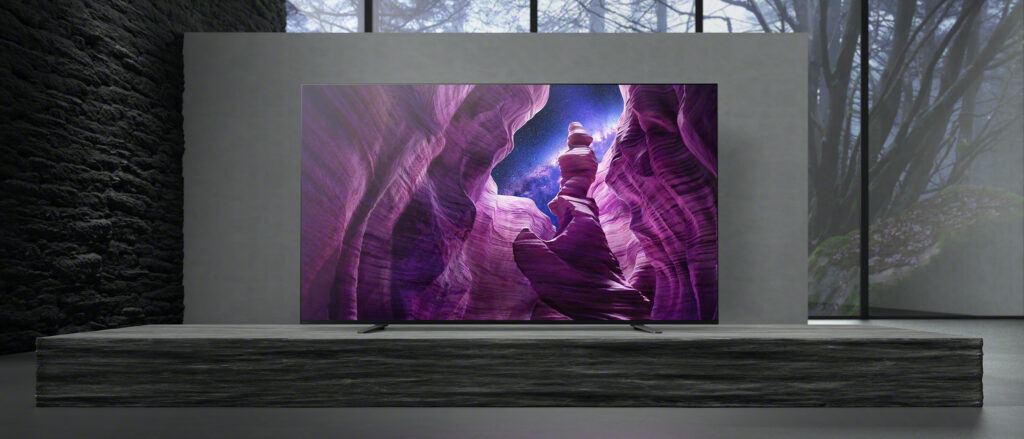 See which models ranked as HDTVs and More top TVs of 2020
2020 was a year I'm sure most of us would like to forget due to all the adversity we all faced. With so many of us being confined to our homes, we found ourselves watching and enjoying a lot more TV.
Some of us enjoyed this expanded viewing time on the TVs we currently owned, while others ventured out and purchased a new TV.
And speaking of TVs, it's that time again to rank my top TVs of 2020. These rankings are based on models I reviewed last year according to overall picture quality in my opinion and experience. That said, this list does not cover many other TVs that performed just as well or even better than the models I ranked in this article.
In this edition, my top models are from Sony, LG, Samsung, TCL and Hisense.
For each of the models listed here, I have provided a link to the full review for more information.
So on to the rankings:
My #1 and #2 rankings belong to OLED TVs. OLED's exceptional picture quality is made possible by its OLED pixel structure that consists of self-illuminating diodes which allow for infinite contrast and absolute black levels which delivers outstanding picture quality that most LED TVs simply can't match. Sony's A8H holds my top spot followed by LG's excellent CX. In addition to these models suburb contrast and black levels, the A8H and CX deliver excellent detail and clarity as well as intense and robust color reproduction.
For the record, LG's CX could have tied the #1 spot with Sony's A8H in overall picture quality, and I only gave the A8H the edge due to is better video processing ability.
My #3 pick is Sony's XBR950H. Of the LED/LCD TVs I reviewed in 2020, this was my favorite. Its overall picture quality was excellent with all high-def content with 4K HDR showcasing its best performance attributes. Sony's excellent video processing and other picture enhancing features made for top-notch picture quality.
My #4 pick goes to Samsung's QLED Q80T. Although this model didn't perform as well as its predecessor, the Q80R, it still delivered excellent overall picture quality. I was impressed with its great contrast and black levels and excellent color accuracy, in addition to its exceptional detail and clarity capabilities.
My #5 and #6 picks belong to Sony's XBR900H and TCL's R635. I really liked both of these TVs and could live happily with either model. However, there is a trade-off with performance characteristics depending on which model you may consider. For example, the X900H has better video processing better color accuracy, better local dimming and HDMI 2.1. Whereas the R635 has greater contrast range and deeper black levels, gets brighter with both SDR and HDR content. It also has a wider color gamut.
That being said, depending on what picture attributes you desire will most likely determine which model you choose. And oh, let's not forget the performance vs. cost factor, which definitely goes to the R635 which offers one of the best values currently available.
Honorable Mention – Hisense H9F
Although I didn't do an actual hands-on review of the H9F, I did do a product profile review which consists of info that is based on research I conducted before writing an article and then compiled in a condensed format to save you the time and effort it would take to gather the info yourself. This is the reason the H9f wasn't included in my top TV rankings for 2020, which otherwise would have made my top picks list.
That said, the Hisense H9F offers premium performance at a much lower cost than your typical high-end models which add up to a great value and best in class performance. Some of its performance attributes include excellent contrast and black level performance, very good HDR performance, high peak brightness output, wide color gamut and quantum dot color technology and low input lag for video gaming.
Final thoughts…
Any of the displays represented here will make a fine choice for a new 4K HDR TV. I hope you find this info to be useful in helping to narrow your choices during your television search.
If you have any questions or comments regarding the TVs featured here, please feel free to contact me at any time.
Regards,
Milton
HDTVs and More