HDTVS AND MORE' TOP 4K ULTRA HD TVS OF 2019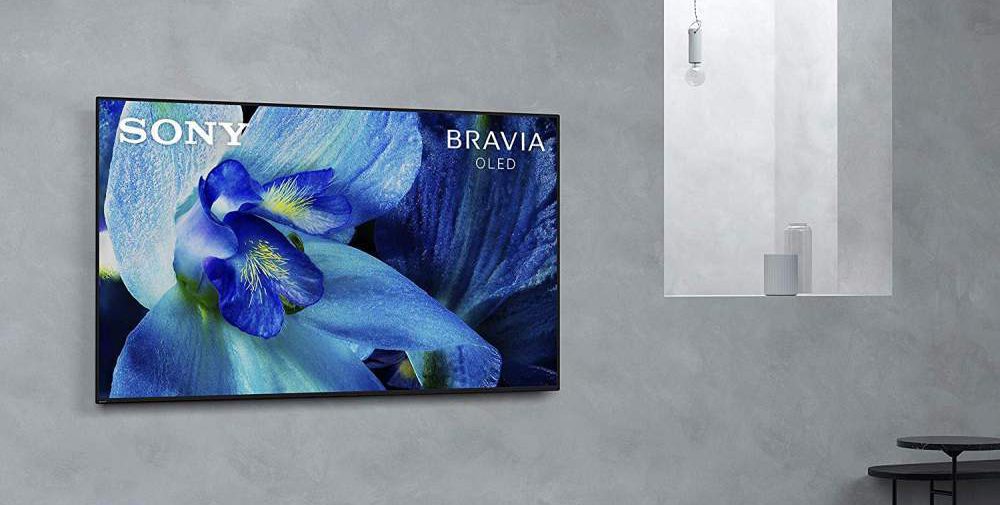 See which models ranked as HDTVs and More's top TVs of 2019
As we start a new year and decade, it's time for HDTVs and More to reveal its top 4K UHD TVs from last year. 2019 was a good year overall for the growth and sales of 4K TVs, with HDR being one of the key selling point features that increased consumer interest.
Typically I rate my top five TVs from the previous year, but for 2019 there were some displays I just didn't want to leave out of this list, so this year I decided to add a couple more  TVs to this group, bringing the total number of TVs to seven, thus causing me to leave out the "Top Five" moniker.
My top TVs of 2019 are from LG, Samsung, Sony and Vizio. The models represented here are displays I reviewed last year and are my personal favorites and had the best picture quality performance in my opinion and experience.
And as I mention each year, there are certainly other HDTVs from last year that performed just as well or even better in some regards than my selection presented here, but those are models I didn't review.
For each of the models listed here, I have provided a link to the full review for more information.
So on to the rankings:
#1, #2 & #3: In this edition, my top three displays use OLED technology. And by now if you've followed my post on this website, you know that I proclaim OLED displays as the current king of TV picture quality, in my opinion, and experience. OLED's exceptional picture quality is made possible by its OLED pixel structure that consists of self-illuminating diodes which allow for infinite contrast and absolute black levels.
This brings me to my top three TVs of 2019 starting with Sony's excellent OLED XBR-A9G which holds the number one spot. The A9G's outstanding contrast and black levels in addition to its intense color reproduction and excellent detail and clarity, all combine to create its superb overall picture quality for one of the finest viewing experiences possible!
My number two spot goes to Sony's OLED XBR-A8G which performs equally as well and has very similar if not identical picture quality (depending on content) as its A9G counterpart, with a slight advantage going to the A9G. These advantages are centered on the A9G's superior processing power which is established by the A9G's Picture Processor X1 Ultimate. This processor outclasses the A8G's 4K HDR Processor X1 Extreme processor. The A9G's processing allowed me to see the subtle differences in picture clarity and detail in favor of the A9G. But to see these small differences I had to look hard and scrutinize the picture images very closely.
The A9G's processing power also allowed the Android-based smart TV OS interface to function more smoothly and slightly quicker when compared to the A8G.
My number three spot goes to LG's excellent performing OLED C9PUA. This display easily holds its own against Sony's A9G and A8G and has very similar picture quality to both of those displays. In fact, the LG C9PUA could have taken the number two spot. But I gave it the number three position based on its lesser video processing ability when compared to the Sony displays.
That being said, the C9PUA delivers all the strong picture attributes that OLED tech has to offer including outstanding contrast and black levels that contribute to the C9PUA delivering some of the best picture quality currently available.
Furthermore, LG is currently only one of a couple of manufacturers supporting HDMI 2.1 inputs on many of its 2019 models. HDMI 2.1 allows for high frame rates up to 120 frames per second, variable refresh rates and 48Gbps bandwidth.
#4: Samsung's Q90R simply blew me away with its outstanding overall picture quality. Before I reviewed this TV I had read other reviews claiming that the Q90R's picture quality rivals that of an OLED display. I had my doubts – that was until I reviewed the Q90R which confirmed those claims as being absolutely correct. This LED-based display produced excellent contrast and extremely deep black levels in addition to its eye-popping quantum dot color technology which brought the overall picture quality very close to an OLED display that could have easily passed for OLED technology.
So if you can't afford the OLED TV you want or still prefer an LED/LCD TV that offers the best possible picture quality, then I strongly suggest you check out Samsung's Q90R. You won't be disappointed.
#5: Sony's very impressive XBR-950G holds the number five spot for my best of 2019 TVs. The 950G offers top-notch picture quality that is made possible by its excellent picture enhancing features that include: Full-array direct-lit LED backlight with local dimming for excellent picture contrast and black levels, Picture Processor X1 Ultimate for outstanding video processing, X-tended Dynamic Range PRO delivers 6X the brightness range of conventional LCD TVs, and 4K X-Reality PRO upscaling.
Sony's top TV models always provide some of the best picture images in the industry and the X950G is no exception. Highly recommended!
#6: Vizio's P-Series Quantum X is the first Vizio TV to ever make my "best of list". For the record, the Quantum X could have made the number five position in place of the X950G, that's just how good the Quantum X's picture quality, truly is. I give the X950G a slight edge in color accuracy and for better video processing.
The Quantum X delivers very impressive overall picture quality and in my opinion, delivers the best picture quality of any TV in its price class. So if you're looking for high-end picture quality at a mid-range price point, then I highly recommend the P-Series Quantum X.
#7: Samsung's Q70R rounds out my list of top TVs of 2019. The Q70R delivers great picture quality and has the performance and features that should satisfy most consumers searching for a high-performance model that won't break the bank. Samsung's QLED quantum dot color technology delivers a broad color spectrum. It also features Direct Full Array 4X backlighting with local dimming which greatly increases contrast and black levels that boost its HDR performance.
Budget-brand honorable mentions…
The TVs mentioned below have performance characteristics that rank them as two of my top performers for the 2019 model year. I could have extended my list to include these models but decided to keep a limited number of displays for my 2019 "best of" list.
TCL R625 – The 65R625 is a very good 4K HDR TV and is one of the best performing models currently available in its class. Its HDR peak brightness is unsurpassed by any other budget brand I reviewed last year. Its built-in Roku smart TV interface is considered by many to be the best in the industry and provides a tremendous amount of entertainment options. The R625 is one of my favorite budget brand 4K HDR displays that delivers excellent overall picture quality and is a model I would purchase for use in my own home.
Hisense H8F – The H8F is one of the better budget-priced TVs currently available. It delivers such good picture quality, that stands out, and is a cut above other TVs in its price class. In fact, I would expect this type of performance from a much more costly TV, and in my opinion, is one of the best performance vs. price options currently available.
Final thoughts…
Any of the displays represented here, which use OLED or LED/LCD picture technologies, will make a fine choice for a new 4K HDR UHD TV. I hope you find this info to be useful in helping to narrow your choices during your television search. And remember as we get closer to the release of the 2020 models, you will find most, if not all 2019 models available at substantial discounts.
If you have any questions or comments regarding the TVs featured here, please feel free to contact me at any time.
Regards,
Milton
HDTVs and More