TCL 6 Series 4K Ultra HD Roku Smart TVs – 2018 Lineup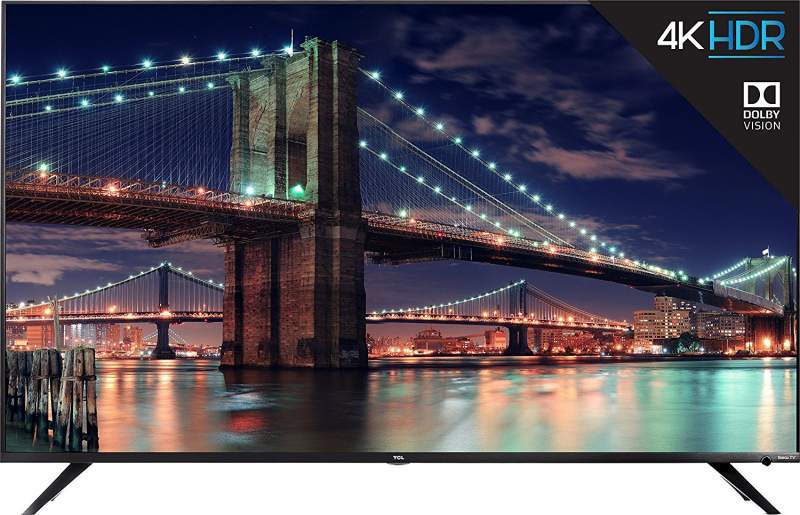 TCL is a budget brand TV manufacturer that offers affordable TVs with good and very good performance. TCL's latest 6-Series is their premium based lineup and falls into the "very good" category for the level of performance and features it offers at its price point.
The 6-Series is available in two models – the 55" 55R617 ($649.99) and 65" 65R617 ($999.99). Both sizes are packed with a variety of useful features and picture enhancing capabilities.
TCL's "Contrast Control Zones" technology, which is available on the 55R617 and 65R617, uses full-array LED backlighting with local dimming and applies zones of LEDs across the TV's panel (screen). This technology is ideal for producing excellent contrast and black levels and really pays off when watching dark picture content in a dimly lit viewing environment. The 55" display has 96 LED zones and the 65" display offers 120 LED zones.
Both models offer HDR capability in Dolby Vision and HDR10 formats. HDR content increases picture brightness and contrast for a more realistic picture image. HDR also enhances color reproduction and works in conjunction with the TVs wide color gamut mode for deeper and richer color capability.
To further assists the 6-Series color performance, TCL has introduced an all-new iPQ Engine (processor) which intelligently tailors precise colors based on the capability of each TV to maximize coverage of the DCI-P3 Hollywood color reference standard. Additionally, TCL's iPQ Engine controls the colors so that each TV's performance consistently delivers an accurate image across the color spectrum for a more engaging viewing experience that's closer to reality.
The 6-Series also boasts the latest version of the Roku OS, which is simple to set up and incredibly easy to use. The intuitive home screen displays all inputs and lets users choose from more than 5,000 streaming channels providing access to 500,000+ movies and TV episodes, including the Roku Channel which gives you free access to a collection of top films, TV and more, as well as the Dolby Access channel. Dolby Access, a first for TCL TVs, enables viewers an exciting experience through amazing trailers and shorts that showcase the performance of Dolby Vision on these TVs.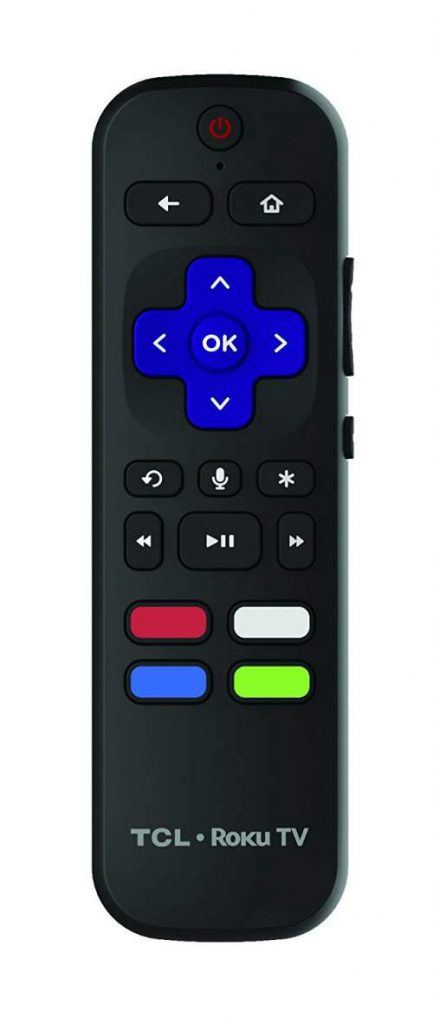 While doing my research for TCL's 6-Series, I found and would like to add additional info these models include an offer:
Enhanced remote with voice control (minus the audio output on last years model) to operate certain functions on the TV.
3 HDMI 2.0a inputs with HDCP 2.2.
High-speed 802.11ac wireless and Ethernet networking
60Hz native refresh rate
Very good motion handling ability
Very low input lag – great for video gaming
TCL's 6-Series will make a great choice for anyone looking to purchase an affordable 4K HDR TV with very good performance and an excellent Roku smart TV platform.