Vizio M Series Full Array LED HDTV 2014 Line-Up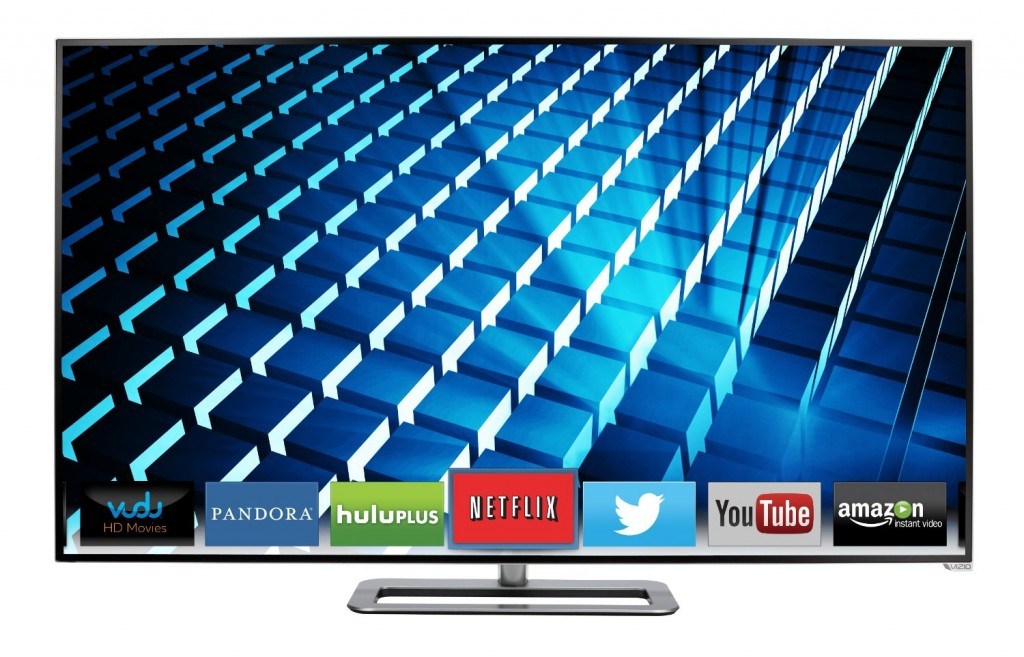 Vizio's M Series Full Array Class of LED HDTV's is part of the company's all-new 2014 line-up. The M Series is the second  tier of four different product lines which also include the entry level E Series, and the higher-end P Series and Reference Series. The "E" and "M" Series (available now) are 1080p models while the "P" and Reference Series are 4K Ultra HD models. Vizio's 4K line-up has not been released. However, the P Series is scheduled to be released in the Fall of 2014. No release date for the Reference Series.
The M Series Full Array Class features seven models and include the:
VIZIO M702i-B3 70-Inch 1080p Smart LED HDTV
  $1,899.99
VIZIO M652i-B2 65-Inch 1080p Smart LED TV
  $1,499.99
VIZIO M602i-B3 60-inch 1080p Smart LED TV
  $1,199.99
VIZIO M552i-B2 55-Inch 1080p Smart LED TV
  $899.99
VIZIO M492i-B2 49-Inch 1080p Smart LED TV
  $699.99
VIZIO M422i-B1 42-Inch 1080p Smart LED TV
  $499.99
VIZIO M322i-B1 32-Inch 1080p Smart LED TV
  $329.99
One of the most prominent features of the latest M Series line-up is the full array backlit display panel with local dimming. This feature consist of zones or clusters of LED's across the display panel. This allows for deeper blacks and better contrast by effectively dimming (darkening) the precise area of the image that needs it by shutting off those LED's in that area. Most other brands of LED HDTV's manufactured today use edge lit LED designs.
The current M Series line offers  from 5 active LED zones on its M322i-B1 model, all the way up to 36 active LED zones on the M702i-B3.
Vizio's excellent smart TV app platform – Internet Apps Plus gives you access to the best entertainment on the web such as movies, TV shows, music and more. With an all-new intuitive interface, featuring a full screen app launcher make finding and organizing apps quick and easy. Connect to many of your favorite apps including  Netflix, Amazon Instant Video, iHeartRadio, VUDU, Hulu Plus, YouTube, Pandora, Facebook, Spotify and much more.
All of the M Series models (except M322i-B1 – 120Hz refresh rate) feature a 240Hz  effective refresh rate with Vizio's Clear Action 720 for blur-free and smoother TV images when viewing sports and other fast action content.
The M Series is fully connected with all models (except M322i-B1 – 3 HDMI inputs) containing 4 HDMI inputs, 1 USB, 1 Ethernet, 1 component and 1 composite input each. Each model also features 802.11 b/g/n Wi-Fi for connecting to computer networks.
M-Series TVs come with a double-sided backlit Smart Remote featuring a QWERTY keyboard that offers easy, one-touch access to your favorite apps and audio/video entertainment.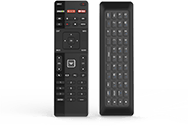 Other features include:
Advanced
Color Management –
For optimal accuracy of color and detail across all your devices.
Ambient
Light Sensor –
Intelligent backlight sensors automatically adjust to your environment for an optimal  picture in any room.
DTS
Studio Sound –
Simulated surround sound for enhanced audio reproduction and a more  immersive surround sound experience.
On-Screen
Manual – 
Access the owner's manual right from the TV screen.
Energy
Star 6.0 and 6.1 for M 702iB3
More energy efficient than conventional CCFL-based LCD TVs to save you even more on energy bills.
All Vizio M Series HDTV's come with a one year parts and labor warranty, and free lifetime technical support.