About Me
Hello everyone, my name is Milton and welcome to HDTVs and More.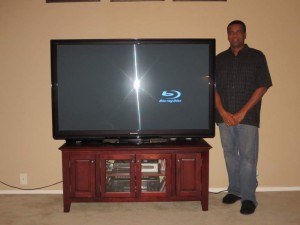 I've been an audio and video enthusiast for over thirty years. And in that time it has become a passion and hobby of mine that I enjoy on a daily basis, be it learning about the latest consumer electronics technology and products, helping friends and family members choosing the right video and or audio component, and helping them with set-up.
The reason this website was created is to grow that passion by helping you choose your next television and other related products. I will provide you with tips and "how to" info that will help you purchase, maintain and enjoy your video display; for example, proper set-up and care and even basic picture calibration for those who what to really dig a little deeper into their video display set-up. I will also keep you up-to-date on the latest technologies and what's happening in the world of HDTVs and More.
If you ever need any feedback or have a question, I would be more than happy to connect with you. Simply leave your comment or email below, and please visit my site regularly as I am always updating it with info you will find useful and interesting.
Thanks for visiting…
Cheers,
Milton
Founder of HDTVs and More
Email:milton@hdtvsandmore.com
We are an Official Associate of Amazon.com
, BestBuy.com, Walmart.com and Sam's Club.com.